Mother's Day Bite!
One of our neighbors, Michael, got back into town and it was time for a float: McAtee to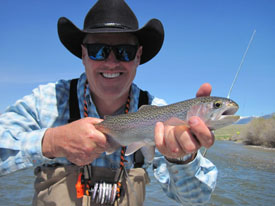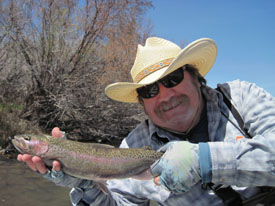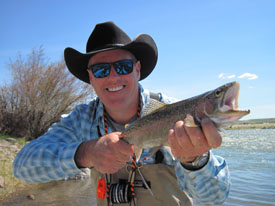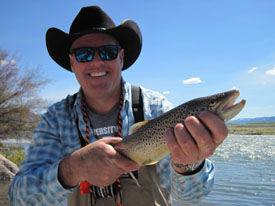 Varney; floating, wading, nymphing, streamers, and killed it on the start of the Mother's Day Caddis Dry Fly Bite. March Browns were also present but the Delektable Royal Chubbyness in size #16 was the fly of the day. There was also story of a monster fish almost landed on a Delektable Double Screamer Black/Olive, but the evidence got away. It was a really fun day!
We are experiencing a mixture of conditions this week. If you know how to fish the dirt, it is happening but if not, it will be tougher fishing. Above the West Fork is more clear. Between the lakes is fifty fifty. Below the West Fork goes from full dirt to fifty fifty to full dirt. We are expecting some cooler nights this week which could stall the dirt and clear it up some again. Call us for the most current information. Out back is dirty today. That's the Ruby Creek kicking in some dirt.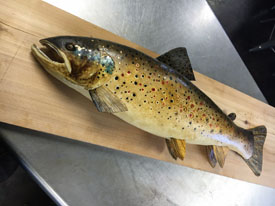 Elle made one of her most realistic Brown Trout creations this week, we had to share it with you. Enjoy! Happy Birthday Elle!
Game On! Dan