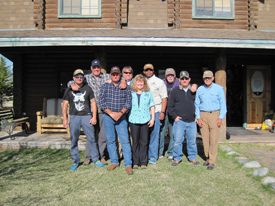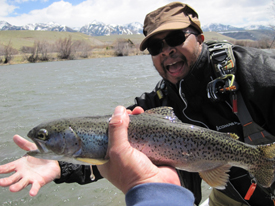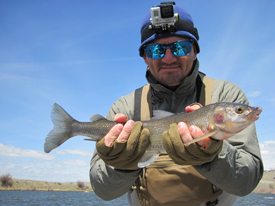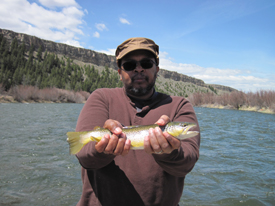 The Project Healing Waters group was in for the week and their trip was a great healing adventure! There were three different days of fishing and the group was with different people guiding them each day and at different places on the Madison. Thank you to those who helped them access the wade areas. Big Dan started the week with Brandon and Bob Frey guiding the boys. Gunnar, David Kern, and Marty helped during the rest of the week. Thank you to the guides for your help. All the boys caught fish and each had different and remarkable adventures! There were rainbows mostly, a few browns, and even a cutthroat and whitefish. They were great guys and a pleasure to be with. Our neighbor Michael donated his time as chef with his friend Mark. Thank you Michael. It was great eating and great added stories about the food and all kinds of adventures.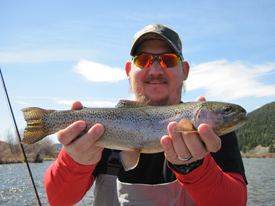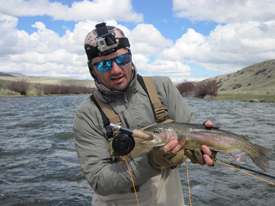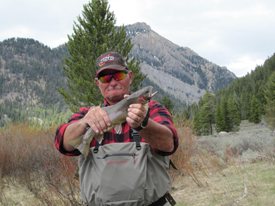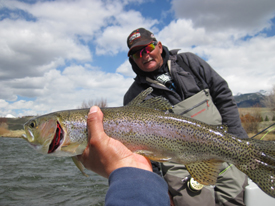 The water is at an all time color (a touch of murk) and VERY steady flow right around 2,100 cfs since the beginning of the month, so if you are thinking of going….you should. The west fork has just started to kick in a bit of dirty water. This is once again your chance to throw the big bugs and get funky, because the trout are just on a feeding frenzy in the spring. The weather has been cooperating and the snowpack is slowly coming down giving us a little bit of an idea as to how the outlook on the big bugs this summer is going to be. The March Browns and Caddis have started to work their way out of the depths down towards town and dry fly fishing has followed.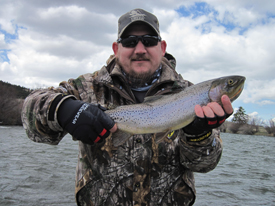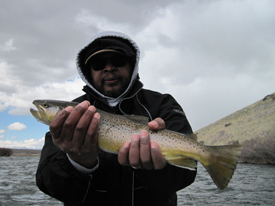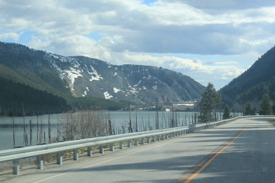 The bugs that have been in the queue all week are as follows: Gray Paradrake Sz 10; Purple Haze Cripple Sz 10; Parachute Adams Sz 12; Delektable CDC Elk Hair Caddis Tan Sz 16; Goddard Caddis Sz 16; Delektable Mega Prince Olive Flash Back Sz 8; Delektable Mega Prince Standard Sz 8; Pat's Rubber Legs in all the colors Sz 8-10 (Squalla still); Delektable Lil' Spanker Pheasant Tail Sz 14 and 18 (BWO); Delektable Lil' Spanker Silver Sz 14 and 18 (BWO); Delektable Prince Brandon Sz 14 and 16; Delektable Red Worm Sz 12; and Delektable Screamer Black/Olive.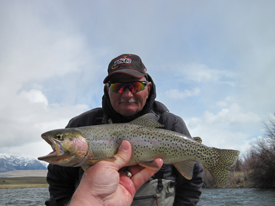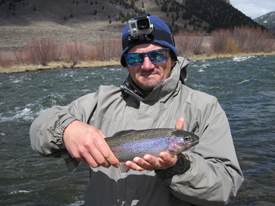 The streamer bite has been on for some people who are addicted to it but for the most part they have been lethargic with the weather being a little chilly but it has been warming up and should stay in the 70's for most of the upcoming week so hopefully we'll be able to start speeding up the retrieves and seeing fish be more aggressive.