This latter half of the month has just been a kick-ass couple of weeks for fishing!! With the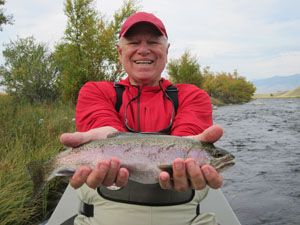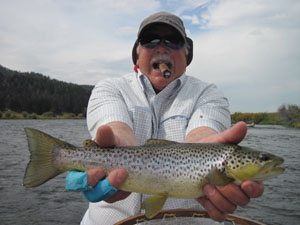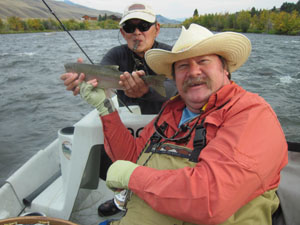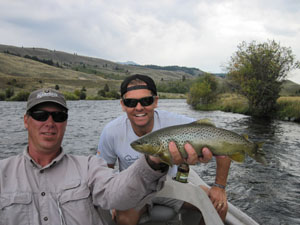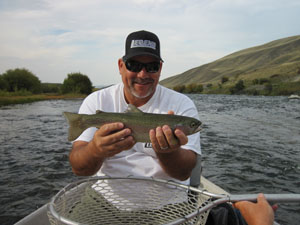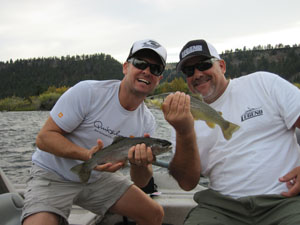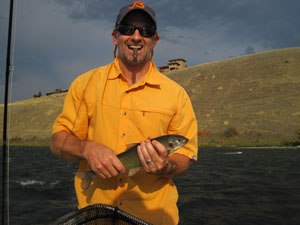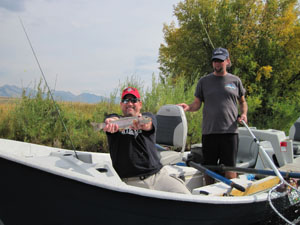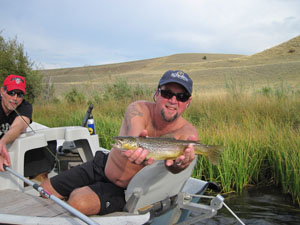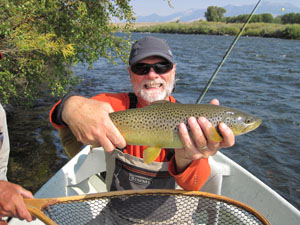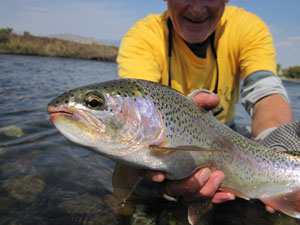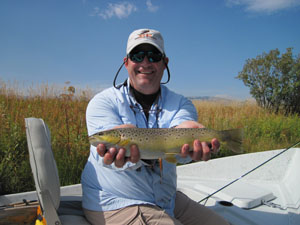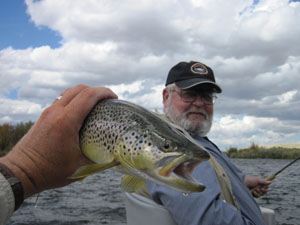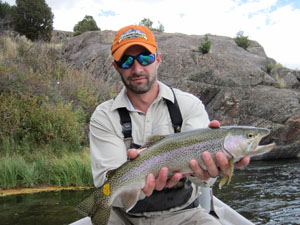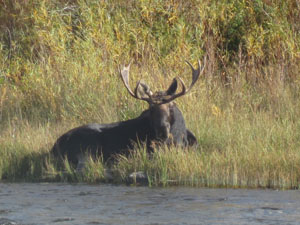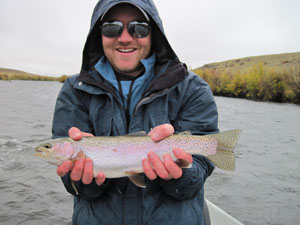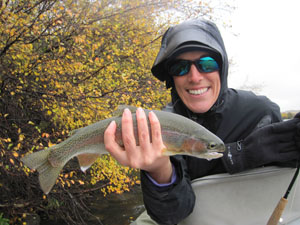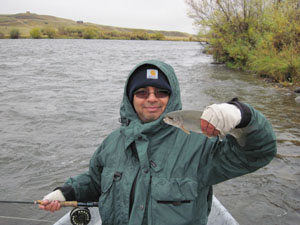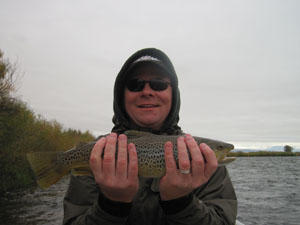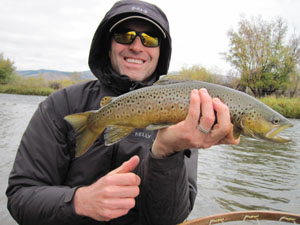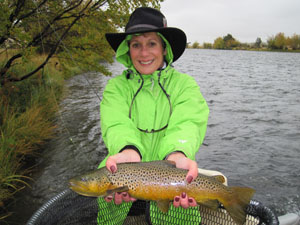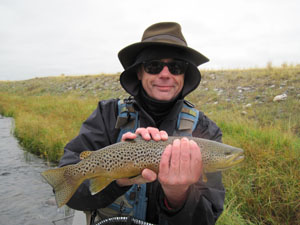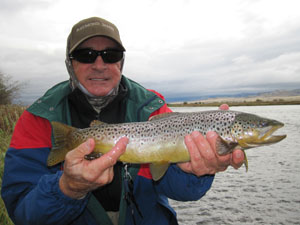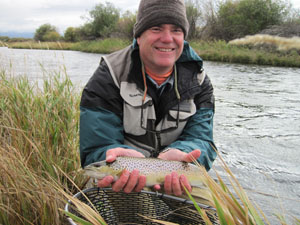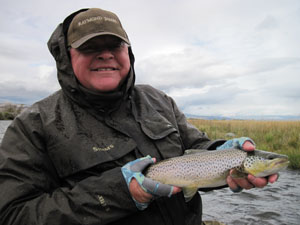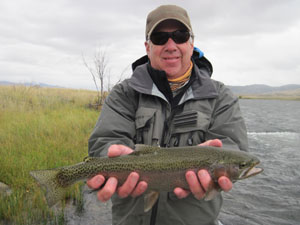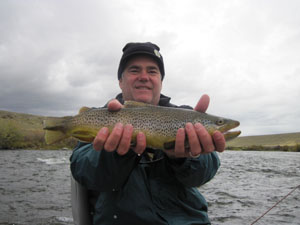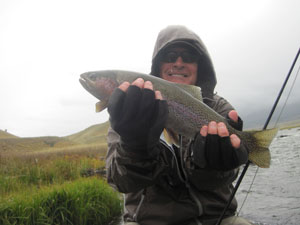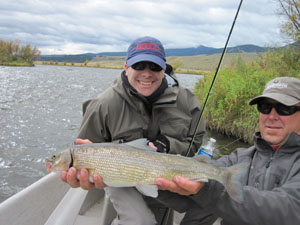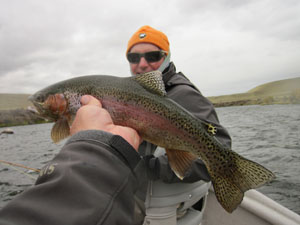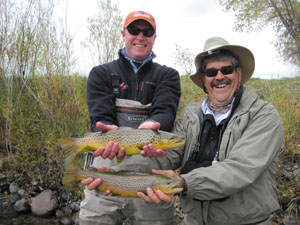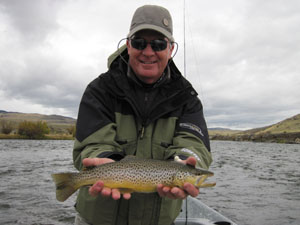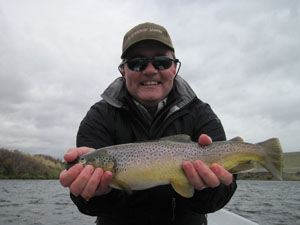 Fully Wild Groups coming in and cleaning up, the fish here have had to be on their most careful watch. However, with the outstanding guides we are so fortunate to have here on the Madison, these fish really didn't stand a chance to not be pulled up for a quick hello :).
Folks headed to the river with a spirit that just didn't care about all the work and business left behind. The pictures can tell a lot of the stories, but you would have to ask them yourselves how the river really treated them to get the full story.
Some of the hot bugs this time around are the ones that have continued working throughout the month. The dry fly has really been good with the larger caddis out there. Dan Delekta's Your Royal Chubbiness (a new variation of the Chubby) has been absolutely slaying it for the bigger caddis. You can look for that fly in all the variations and colors next season as it will be put into the Delektable™ Fly selections in the shop next summer.
There have also been some tiny pseudo mayflies out and about and that is where your little Purple Hazes and Tiny BWO patterns (sizes 18-22) come in to play. The little nymphs like the lightning bug in silver and in pearl have been very effective for imitating that little BWO and tiny mayfly.
Black and other dark colored Girdle bugs such as Pat's Rubber Legs and Delektable stoneflies like the Delektable Mega Prince have been working again as we see some colder weather rolling in and those bugs start to get to moving again. Once again your average caddis (size 16) is bouncing around every now and then and is going to be a choice pick for underneath paired up with a bigger bug and/or streamer.
This will lead me into the streamer bite talk now…hello!! Wow, streamers of all shapes, sizes and colors have been working with this fall and weather coming and I hope you will join in on all the fun. The best combos have been black/olive/silver, black/olive/gold, olive/brown/yellow, black/northernlights, olive/northernlights and of course, white and all its possible combos. The silhouette, as most of you might know, is also very important if not more important than color. The way it moves through water and moves water should be considered when you are picking out/tying your streamers. Bigger water= bigger flies, and skinnier water usually calls for a more slender profile. But, with the fish being as weird as they always are, they just keep us guessing and changing up all the time. So, that little bit being said, whatever you choose to throw out there, throw it with the utmost confidence and refuse to be refused:).
Friends including Ken, Hienie, Scott, and Dianna and many others caught some really nice trout and had some great action during their floats with multiple bites and catches.
Then there is the scenery on the way down the river where we have seen Moose, Bear, Eagles, and other wildlife. It's a beautiful place here on the Madison River.
Paul Nagy and his friends had a great time catching with both nymphs and streamers. They ran into a bit of weather which most of us would see helping the bite after those warm days we had.
Towards the end of the month Howard and the Raymond James group had a great time again catching on a variety of bugs with both nymphs and streamers and a few dries. The catching continued to rock.
The best part about all the catching was the donations that resulted from catching that benefited the Ennis Community Children's School via the Catch & Give Foundation that Marth House set up this year. Thanks to all for helping the kids by catching.
-Dang