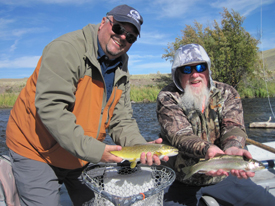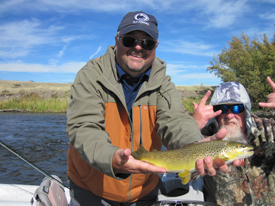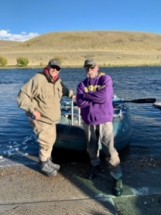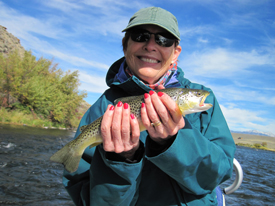 Hello again from the Delektable Crew here at Beartooth Flyfishing. We've had a busy and great week here in the Madison Valley. After the cold warmer weather and sunny skies returned and we've had beautiful days with very little haze from the wildfires of the West. The fishing overall is great especially sub surface with a great Streamer bite most mornings. The Fall BWO's are beginning to make their presence known. Especially on cloudy and cool days. There are some Fall Sedge Caddis, October Caddis, and still Hoppers and Ants to keep us on our toes as well.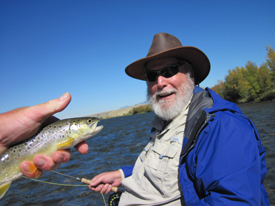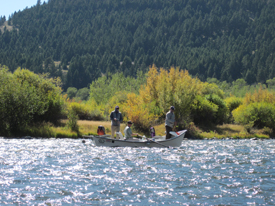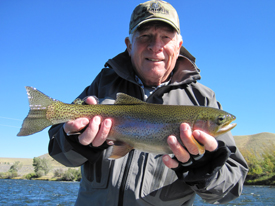 Streamer fishing has been good to excellent most days from Dawn until about mid morning. And throughout the day with some cloud cover. We've seen numerous fish in the 20+ inch class come to the net throughout the week. The Browns are getting more aggressive the deeper we get into Fall. Numerous patterns are working effectively as well as presentations. And you don't necessarily have to throw the huge patterns to get the big boys to eat. We've had numerous clients get into some of the bruisers on some of the smaller patterns just as much as the big articulated ones. And if you'd like add a small Nymph to the back and double up on your chances.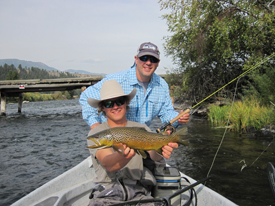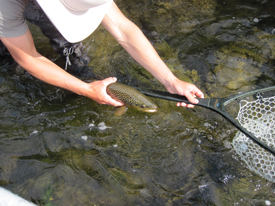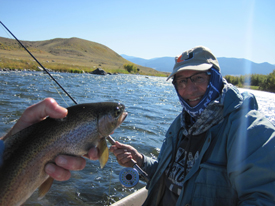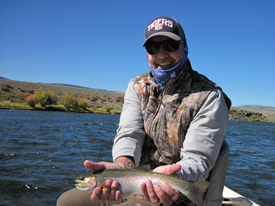 We still have Hoppers, Ants, Beetles, Caddis, and BWO's out now as well. So by no means is it time to put away the Dry Fly sticks just yet. Periods of surface activity occur each day and it's a matter of rotating through bugs and watching what the river tells you. If you commit to the Dry you can have success. You may have to sift through some of the little guys until the bigger fish you want comes up and sucks down that dry.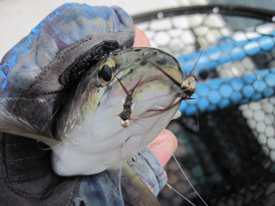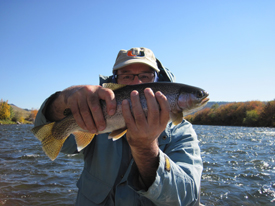 As always Nymphing will be your most consistent way of hooking up for more numbers. With the Baetis activity on the rise be sure to have a good selection of small Baetis and Pheasant Tail Patterns on board in the size #18-#20 range. Many attractor nymphs are having success. Patterns such as Lightning
Bugs, Delektable Lil' Spankers, and most of the Prince Nymph Variants are all good places to start. Trailing one of these behind a Pat's Rubberlegs or a Delektable Mega Prince are a good two fly rig to fish now.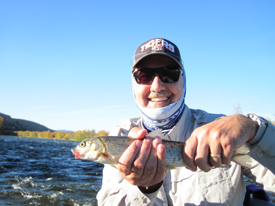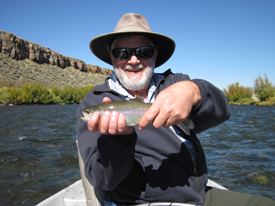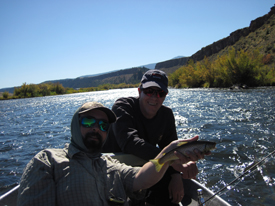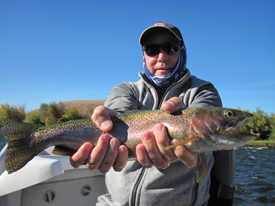 Dries: Morrish Hopper, Panty Dropper Hopper, Thunder Thigh's Hopper in Tan, Pink, Peach #10-#14. Delektable Flying Ant in Cinnamon and Red #14-#16. Bloom's Stealth Ant Purple #16. Delektable Twisted X Orange/Brown #12-#14. Delektable Twisted Sister Orange/Brown #12-#14. Delektable CDC Elk Hair Caddis in Tan, and Purple #14-#16. Snowshoe Baetis #18-#20. Sparkle Dun BWO #18-#20. Delektable Chubbyness in Rootbeer and Cinnamon #14. Delektable Lil' Chubby in Royal, UV Cinnamon, UV Black, and UV Gray #16 – #18. Delektable Lil' Secret in Royal and UV Pink #16-#18.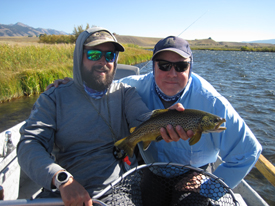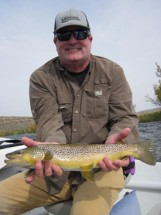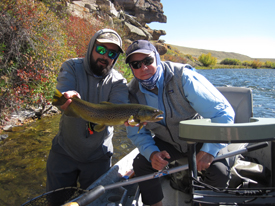 Nymphs: Delektable Mega Prince Standard and Flashback #8-#10. Pat's Rubberlegs in Black, Brown/Black, Olive/Black #8-#12. Delektable Guide Stone's #8-#10. Delektable Lil' Spankers #16-#18 in Silver, Red, Purple, and Pheasant Tail #16-#20. Pheasant Tail Nymph #16-#20. Delektable Big Spanker Warrior #14-#18. Formerly Known as Prince #14-#18. Prince Nymph #14-#18. Delektable Prince Brandon #14-#18. Little Green Machine in Olive, Black, Pheasant Tail #16-#18. Splitback Baetis #18-#20. Delektable Rootbeer Float in Baetis Gray #18-#20. $3 Dollar Dips in Red, Brown #16-#18. Crystal Dips #16-#18. Shop Vac's #16-#18.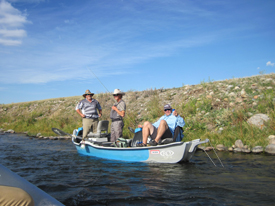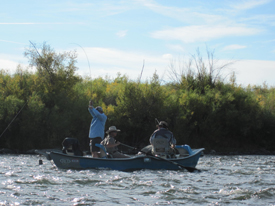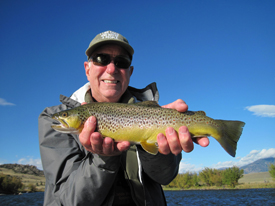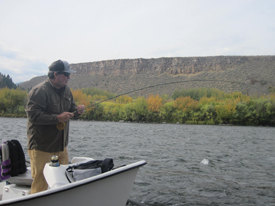 Streamers: Delektable Single and Double Screamer in Olive, Olive/Black, Brown/Yellow, Badger. Zonkers in Copper, Olive, and Pearl #6-#8. Galloup's Dungeon Standard and Mini in Olive, Black, White, Cream. Galloup's Silk Kitty Olive or White. Mini Loop Sculpin Natural or Olive. McCune's Sculpin Natural or Olive. Sculpzilla in White, Olive, Natural, and Black #4-#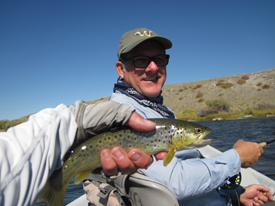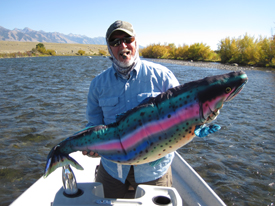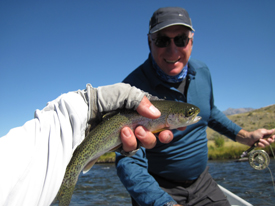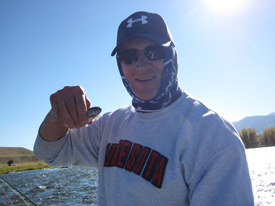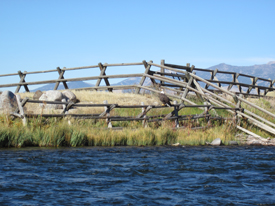 8. Coffey's Sparkle Minnow #6.