This past week we had some familiar groups on guided trips with us. The Wild Adventure Girls group was back again with with the same amount of girl power to crush the fishing 🙂 Their guides did an outstanding  job getting them on to some trout despite the cold fingers and wet weather, we saw some nice fish enter and exit the boats safely.  The Wild Adventure Boys were also back and families from Ennis, PA, and afar, one family returned all the way from the U.K., and needless to say, the daughter caught the big trout. Yeah! Martha!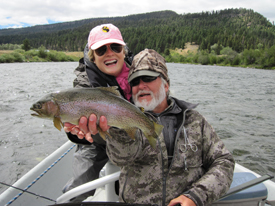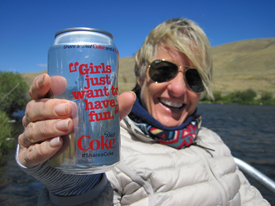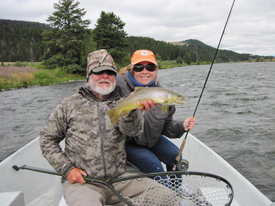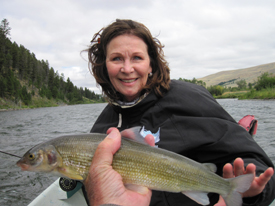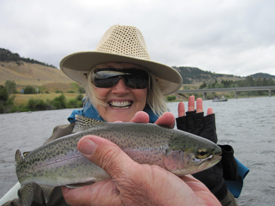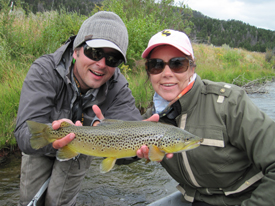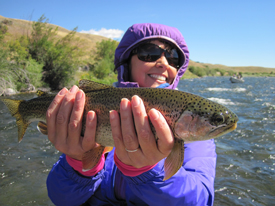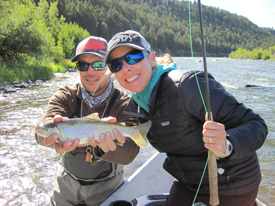 Over the past 5 or so days we have seen the discharge out of the dam drop from about 1000 cfs to almost 700. When the water goes down, it usually means fish on! It still drops as I write, and we shall see where they stop it, but as for the fishing…it remains awesome! The bugs have been pretty consistent lately, in that when you catch a fish on one, that bug will only work once, so cut it off and keep changing it up 🙂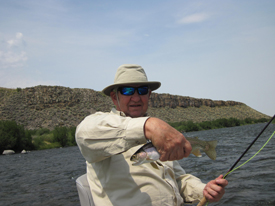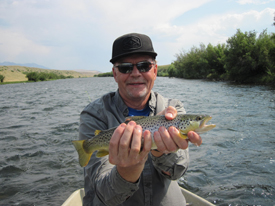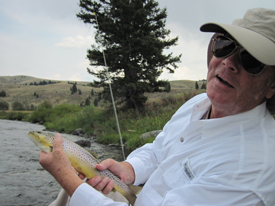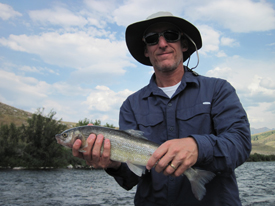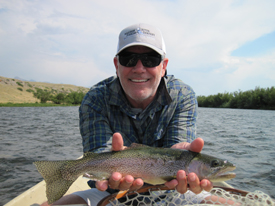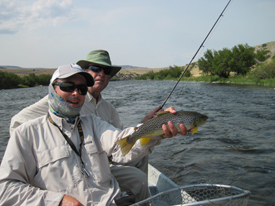 We've got a few nocturnals left on the upper upper, some hoppers here and there, but the flying ants have taken over the dry scene. Get your flying ants out and hurl them at the Salmo trutta and Oncorhynchus mykiss while you can still feel your fingers and wear your shorts in the river…because October is coming…and you can't stop it!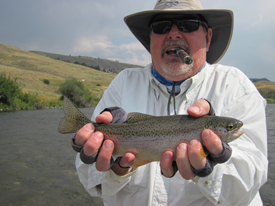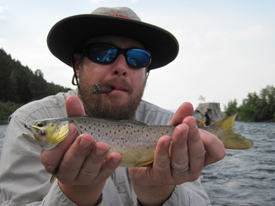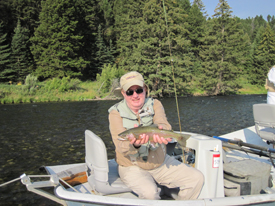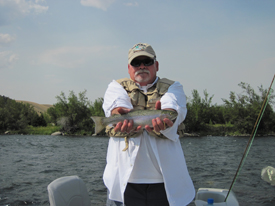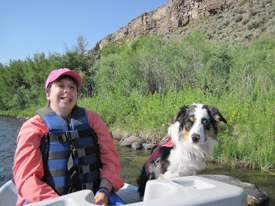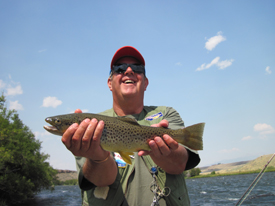 On that note, the streamer fishing has been off-the-charts-epic lately. White as usual will be a good one to throw. The ever so popular Delektable Double Screamers in black/olive and black/northern lights have been notorious for the catching and landing of beautiful Madison River brown trout. Dunking the streamer/nymph combo under the bobber would be a good strategy with some twitching involved. Some good streamers in that area would be Trevor's Scuplin sz 4 in Natural Barred, Natural, Black and Olive. Just hang a small nymph off the stinger hook in this case. Zonkers and Sculpzilla or Sulpzilla Jr. in their natural colors also work really well for this technique. So, there's that.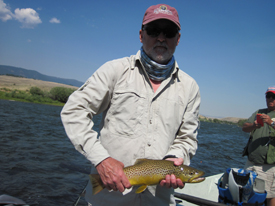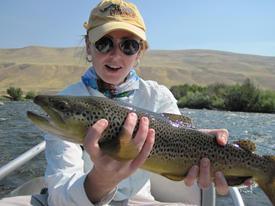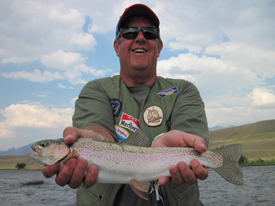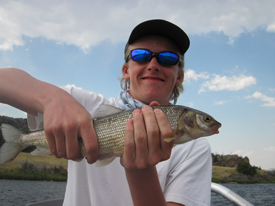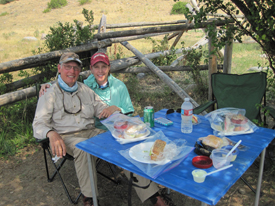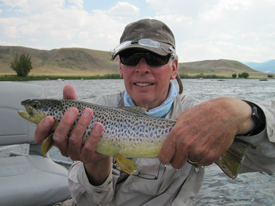 You might find yourself in favor of the fish gods and still be able to get a big boy to come up to eat the big dry in the morning or evening…but that's only if you have been livin' right (which may involve you getting up every morning and tying flies for breakfast, throwing them for lunch and then tying new prototypes fer dinner)…maybe gunna go check myself in now…later!!
Happy Fishing!!! -DanG