I know I know, I'm thinking the same thing you are right now…This summer has flown by!! It's almost August! Crazy huh. Another fishing report from Beartooth Flyfishing and as always we have lots to talk about and great pictures to share with you. This week we had the Clark Group, Neighbors, Fathers and Sons, and Wild Adventure Group join us once again. The temperature has not let up this past week, leveling off in the high 80's during the day. Don't worry this hasn't posed any threat to the Maddy, as the fishing continues to be steady. Constant flow of water regulated by the dam has kept CFS levels around 1200. As the season continues and temperatures spike rivers like the Big hole are facing Hoot Owl Restrictions between stretches, with average CFS levels at 352. Better check with your local Big Hole fly shop before putting the boat in the water. Other River Restrictions are posted in the shop or call us to find out.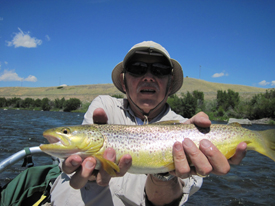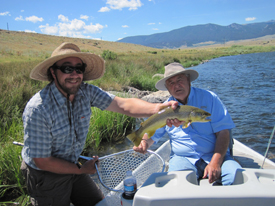 HOT flies for the week: Dry Flies: Delektable Chubbyness (Royal,Olive/Brown,UV Purple,Cinnamon and 2Tone UV Dark Olive) all sizes #16 and #18,  Delektable Twisted X (Tan) and Royal Trudes. Nymphs: Delektable Lil' Spankers, Callibaetis, Soft Hackle Hare's Ear, various colors of Delektable Hammerheads and Lightning Bugs (Silver) all sizes #16,#18,#20. Hoppers: Fat Albert Tan and the Delektable Slammer in various colors. Ants, yes Flying Ants have started to appear this week which is great to hear.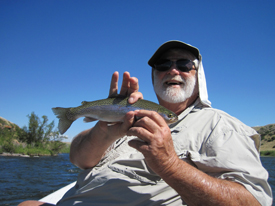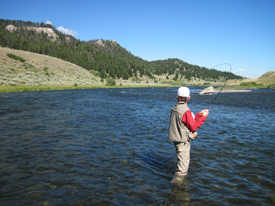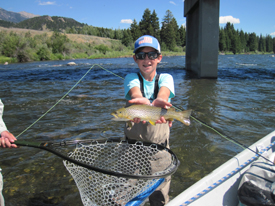 To start off the week we had the Clark Group guided by Ian and Randy as well as Dan M and Marty on the water.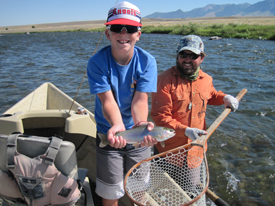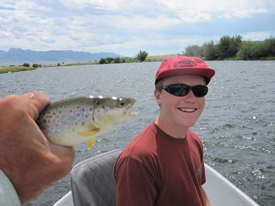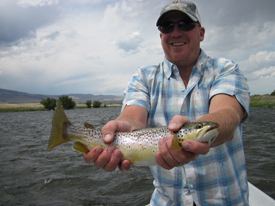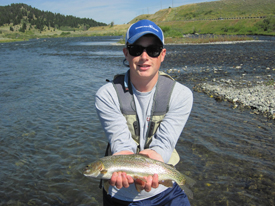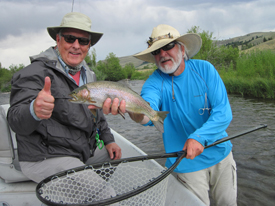 A new Wild Adventure Crew was here having fun catching fish. Thanks to all our guides for another successful trip!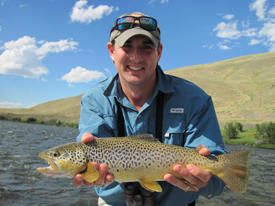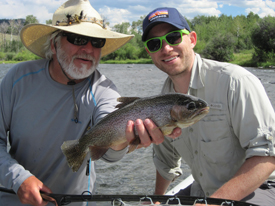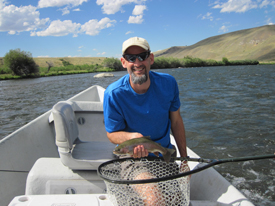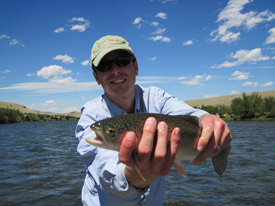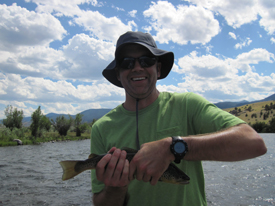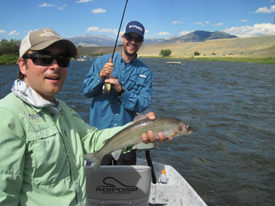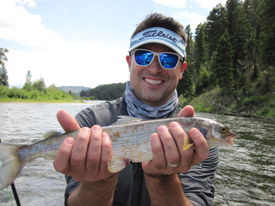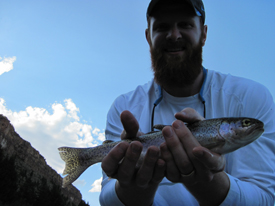 Remember Ants are making their way to town so keep an eye out. We will keep you updated so stayed tuned.
Keep Throwing Darts! Will