The weather conditions looked favorably and my daughter Allie was available to help Dan row. So, 2 days in a row we floated Lyons to Palisades. We haven't been able to fish together since before the pandemic. Since she had Covid and survived and I received my first Moderna shot, we said let's go. The pictures tell the story.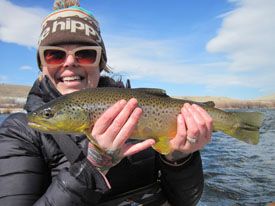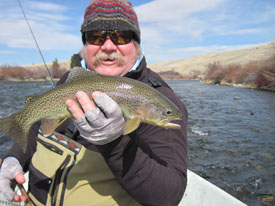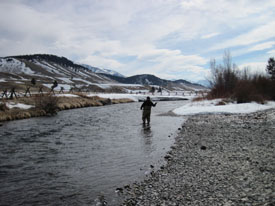 The afternoon bite was the best both days for Rainbows and Browns. Stonefly Nymphs were the ticket; Delektable Balanced Flashback Hurless Stones #10 and Delektable Balanced Flashback Mega Princes #10; Delektable Olive Mega Prince Flashback #8; and one of my new Black Stonefly Nymphs under development size#8.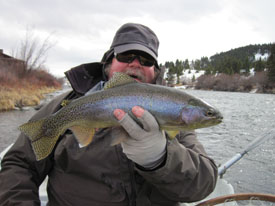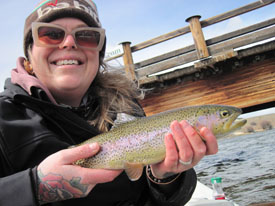 Yes, the second day we fished streamers. For about 20 minutes, one flash, two hook ups. The second being a Monster Brown that ate one of my new articulated 6" long streamers called a Delektable Snakehead.
Have Fun Fishing! Dan