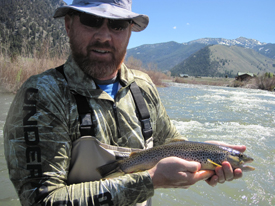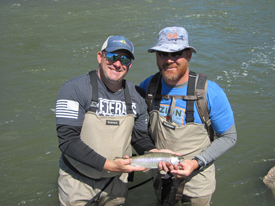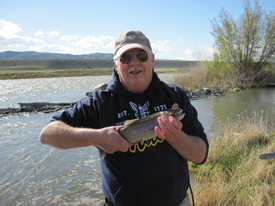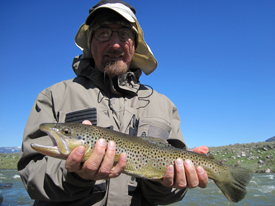 We hosted a group of Project Heali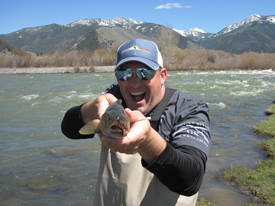 ng Waters Vets this week, what a treat to meet these good men who need to get out and fish and spend time in Montana. Our neighbor Mike was gracious enough to be our cook for the week. Thanks Mike. We have been serving up some pretty awesome meals for breakfast and at night with fishing during the days. Dan provided tying clinics in the evenings.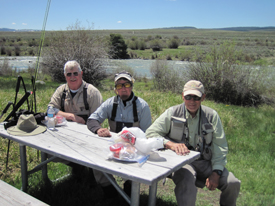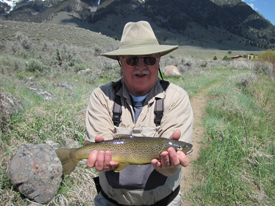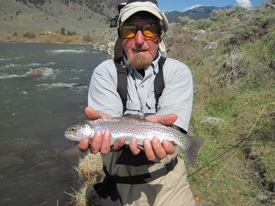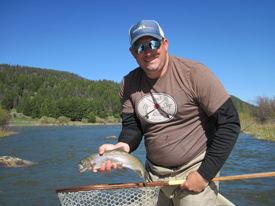 To help the boys get into fish we have been doing a variety of experiences with floats down the river and wading most of the float. Also, we took them on the wade only sections as the river got more off color. The West Fork started kicking in the dirt and for the past four days we have had a split river between the West Fork and Sun West Bridge then dirtier water below to Ennis. The bugs remain the same as we have listed, we just got more creative with the technique. Wading this week has been much more productive than float casting. With wading, you can focus on a bucket or under a bank and find a place where they will eat. Floating is tougher because you have no time to spend on the spot while the water flow is faster. You can see by the pictures there were fish to be caught. We appreciate the help of the guides Bob Frey, Marty, Ian, and Dan. We really enjoyed the company here at the lodge and hope to host the Vets annually. We have done this now for a few years.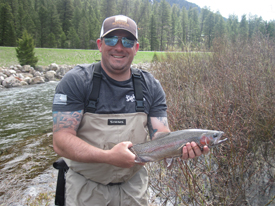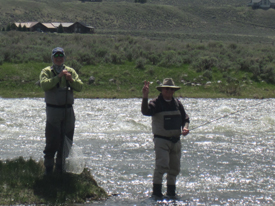 A small group of the guys went on a tour of Yellowstone Park and they had a great time seeing lots of wildlife including: Elk, Bison, a Grizzly and her cubs (from a distance with binoculars), Moose, and Big Horn Sheep. They got it all in a short visit.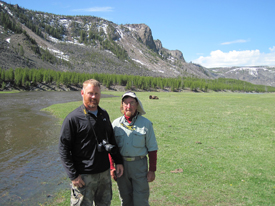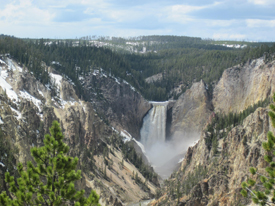 Today the current CFS jumped up to 2,620, the water out back got dirtier and is dirtier as you get closer to town. This is a time we want to caution folks in boats as getting under and through the Sun West Bridge and the Wolf Creek Bridge is tough, maybe impossible. You will need to walk the boat under the left (West) side if unsure and rafts may have a challenge fitting underneath either bridge at this CFS. The water is flowing pretty fast so wading is also more challenging. Bring your wading staff for help.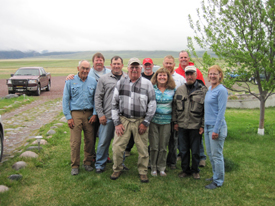 So our guests got the best of it this week and it's a good day for traveling. Thanks to all who helped us take care of a great group of guests.
The Delektable Crew