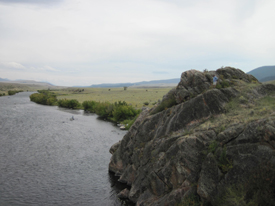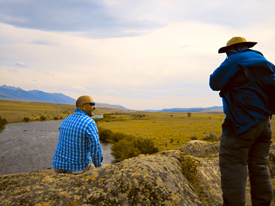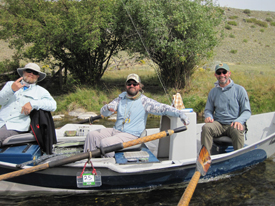 Fishing on the Upper Madison right now continues to be an adventure of adaptation and changing strategies throughout the day. But you can certainly bring plenty of fish to the net if you are willing to change it up. Streamer action remains strong in the early mornings. Stripping, swinging, and dead drifting are all working.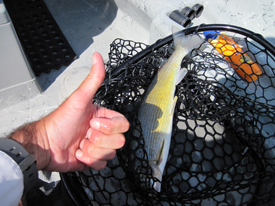 As the sun gets higher there are still fish looking up for Nocturnals. A well placed Chubby or Water Walker in a Dark Olive tone is a good way to go. Drop a small Nymph off the back and you have a great chance with that.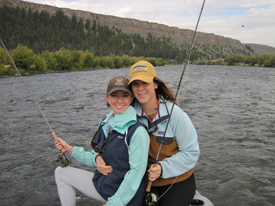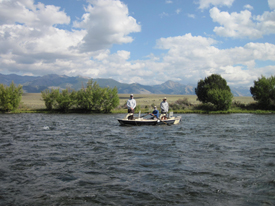 As you transition into afternoon start fishing the Hoppers and the Ants, or Hopper Dropper. Attractor dries are also working at times.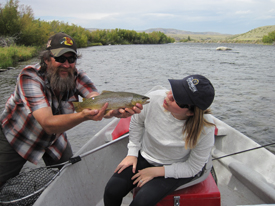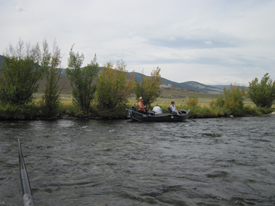 Or if your wanting some numbers and don't mind staring at the indicator all day go sub surface with a two fly rig and bring some in that way. Stonefly Nymphs, Bright Flashy Attractor Nymphs, Perdigons, old standby's like Shop Vac's, $3 and Crystal Dips, and Lightning Bugs are all good patterns to try.
There are a lot of anglers having success swinging Soft Hackles as well.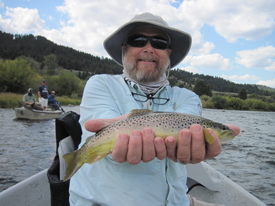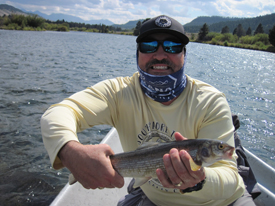 Best way to describe it right now is have plenty of ammo and be willing to change things up throughout the day until you start finding that consistency. The transition to fall is well underway to be sure.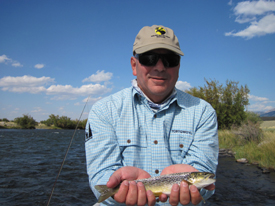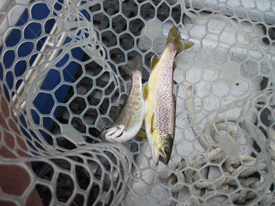 We just want to as always say a huge thank you to all of our customers. Your support and patronage is so appreciated. And if you aren't a regular here at Beartooth Flyfishing yet, please stop by and share some of your Montana trip with us. We are always here with great advice for fly selection, or any of your other Gear needs. We still have plenty of Cortland Clearance lines at 40% off. A lot of 7 and 8 weight lines available for those of you who may need a new Steelhead Line for the Fall. Be safe and enjoy a beautiful time on the River out there.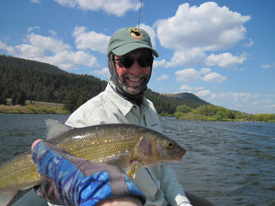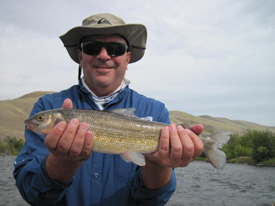 Dries: Delektable Chubbyness in Rootbeer, UV Purple and UV Cinnamon #12-#16. Delektable Lil' Chubby in Royal, UV Cinnamon, UV Tan #14-#18. Delektable Secret Stone Dark Olive #10-#12. Delektable Secret Stone UV Goldenstone #12. Purple Haze #12-#18. Carlson's Purple Craze #12-#18. Parachute Adams #12-#18. Delektable Flying Ant in Cinnamon and Red #14-#16. Bloom's Stealth Ant Purple #16. Dornan's Water Walker September Stone #14. Delektable Lil' Secret in Royal, UV Pink #16-#18.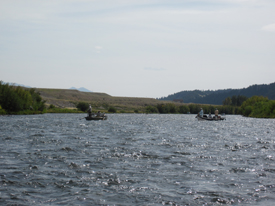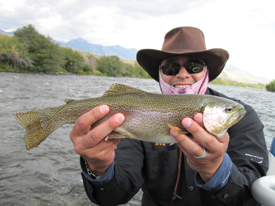 Nymphs: Delektable Mega Prince Standard and Flashback #8-#10. Pat's Rubberlegs in Black, Olive/Black, Coffee/Black, and Brown #8-#10. Delektable Jig Hook Tungsten Spanker in Pheasant Tail, Silver, Orange, and Red #14-#18. Delektable Lil' Spanker in Silver, Gold, Purple, Blue, and Red #12-#18. Shop Vac #16-#18. $3 Dollar and Crystal Dips #16-#18. Formerly Known as Prince #12-#18. Prince Nymph #12-#18. Pheasant Tail Nymph #16-#18. Micro May in Olive #18-#20. Lil' Green Machine Pheasant Tail #18-#20.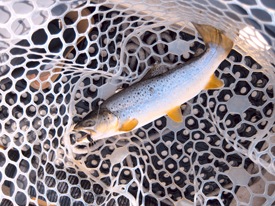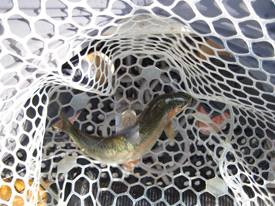 Soft Hackles: Hare's Ear Soft Hackle, Pheasant Tail Soft Hackle, Full Dressed Red, Partridge and Orange, Partridge and Olive, Partridge and Purple.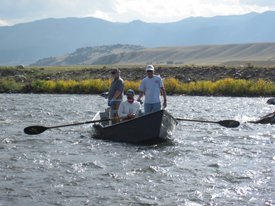 Streamers: Delektable Screamer Single or Double in White, Olive/Black, Badger, Yellow/Brown. Delektable SS Jointed Screamer in Olive/White. Coffey's Sparkle Minnow, Coffey's Sparkle Yummy. Sculpzilla's in White, Olive, Black, Natural, #6-#8. Mini Loop Sculpin in Natural and Olive. Zonkers in Copper, Silver, and Olive. Galloup's Dungeons Regular and Mini in Black, Olive, White. Galloup's Boogie Man in Olive, Black, and White. Galloup's Silk Kitty in Olive or White. Kreelex Minnow's. Montana Intruders.